Defend Child Pornography Charges
Crime Statistics
Child pornography offences are serious sex crimes in Canada. Between 2014 and 2020, there were 10,379 cases of online sexual offences against children, and 29,028 incidents where the victim could not be identified. Child sexual offences committed online were more likely to be found guilty with up to 61% of cases resulting in a guilty conviction. There were 11,790 cases of child pornography cases discovered in 2021.
Incidents which involved Making or Distribution
Incidents where the Victim could not be Identified
Likelihood of being Charged once Reported
Child Pornography Cases Discovered in 2021
Our Experience
Donich Law has devoted a portion of its practice to defending those charged with various child pornography offences and regularly obtain favourable results for our clients. We are one of the few Firm's to have successfully defeated international child pornography operations with our dedicated internal cybersecurity team. f you are charged, your internet use will be restricted. Local media may sometimes cover child pornography stings, so a publication ban may be something to consider.
Donich Law has over 10 years of experience representing clients charged with child pornography offences all over Ontario. We regularly achieve favourable results by carrying our forensic analysis on forensic data seized from accused's devices. We also have experience analyzing production warrants and search warrants and advancing the appropriate Charter challenges. Due to the significant penalties associated with child pornography charges, it is important to seek legal counsel if you are charged, or think you may be charged, with a child pornography offence in Mississauga.
In 2022, the Firm successfully defended a second-time offender charged with numerous child pornography offences in R. v. E.Z. [2022]. Having previously spent time in prison for similar offences, the Crown sought a lengthy penitentiary sentence on conviction. The Firm conducted detailed analysis of both the production warrants and search warrants in the case, ultimately uncovering errors. The Firm launched a section 8 Charter challenge, arguing the police had illegally obtained evidence during their investigation. The Firm simultaneously launched a section 11(b) Charter challenge, arguing that the Crown has caused significant delay in the case, infringing upon the accused's right to a trial within a reasonable time. The Firm eventually secured withdrawals on five of the seven charges against the accused, avoiding a lengthy penitentiary stay.
In the 2022 case of R. v. M.C. [2002], Donich Law defended a client in Brampton accused of having distributed child pornography to an individual in Europe. In this complex case involving law enforcement officials from Canada, the United States, and Europe, counsel at Donich Law secured a withdrawal of the child pornography distribution charge.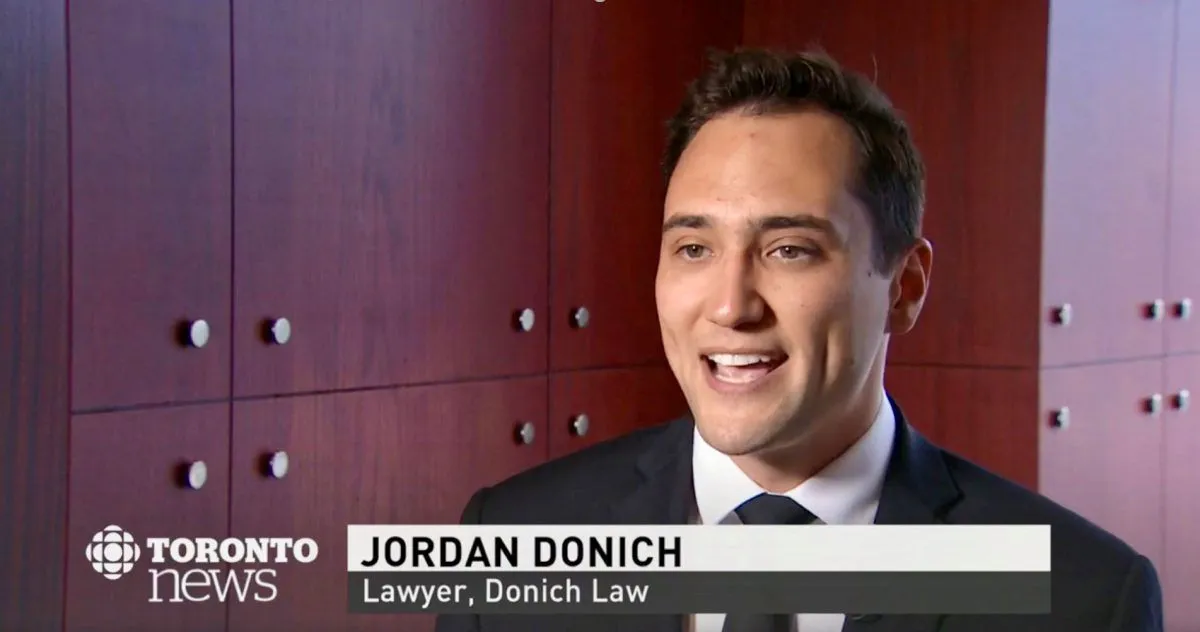 The Peel Regional Police in Mississauga have a unit dedicated Internet Child Exploitation (I.C.E.). Established in 2004, the unit's purpose is to identify, investigate, and prosecute persons involved in the online victimization of children. They work with 29 other police services across the province, as well as internationally to combat child pornography.
Some investigative partners include but are not limited to the O.P.P., the R.C.M.P., the National Child Exploitation Coordination Center (N.C.E.C.C.), and the United States National law enforcement coordination center. Many of these organizations share information with each other, cooperate, and collaborate to catch child pornography offences. In 2019, the ICE unit charged 36 persons, in comparison to 2018, where they charged 46 persons. There is a high probability that child pornography will be discovered.
Internet Child Exploitation is a Global Problem
In the 2021 case of R. v. H.H. [2021], the firm handled a complex international child pornography case involving multiple offenders in Ontario and the United States. The case required cooperation from Homeland Security in the United States, Toronto Police, and Cloud storage providers in New Zealand.
In the 2021 case of R. v. M.O. [2021], Donich Law defended a client charged with two counts of possession of child pornography. After counsel analysed the Form 1 Search Warrant, the Form 5.004 Production Warrant, and conducted a forensic analysis, they successfully negotiated a withdrawal of all charges.
In the 2021 case of R. v. J.M. [2021], Donich Law secured the withdrawal of a possession of child pornography charge after advancing the rare defence of accidental download supported by forensic metadata.
Online Sex Offence are on the Rise in Canada
In the 2020 case of R. v. A.B. [2020], Donich Law secured the withdrawal of several making child pornography, possession of child pornography, and voyeurism charges after counsel established, through forensic analysis, that the accused could not have created the child pornography in question.
The Firm has experience with cases where the accused was using Tor Browser or another anonymous file sharing software in an attempt to avoid detection while sharing child pornography material. In 2019, the Firm represented an accused person charged with child pornography offences in R. v. J.T. [2019]. The accused had utilized anonymous file sharing software, believing he could not be detected by law enforcement as a result. The software was unsuccessful, and the individual was arrested and charged.
In
R. v. A.E.  
[2019]
, Donich Law successfully challenged and removed the bail restriction prohibiting the client's access to their child pending the resolution of child pornography charges without the prior approval or the Children's Aid Society.
Law Newbie is a free AI research assistant that can help you safely answer questions about criminal law.




Frequently Asked Questions
Limitation of Publication Bans in Mississauga
The purpose of a publication ban is often to protect the victim. It prevents anyone from publishing anything on the case, aside from the next court date and charges. Any criminal case can get a publication ban, and a section 486.1 ban may remain in place forever. To get a statutory publication ban, the accused must apply for a section 517 ban at the bail hearing, or request for it at the next court date. A section 517 ban prohibits any evidence of the case until the case is done. After a publication ban, the accused's full name will not be on the docket and will instead appear as initials.
A police press release is not protected by the publication ban. Police may release information including the accused's name, their charges, or other important details of the case that may be related to public safety.
When Are Risk Assessments Used?
Risk assessments are typically used in sex offender cases that involve children. A risk assessment is a psychological assessment by a medical professional. They will do an in-depth questionnaire, often taking up several hours. They will assess the accused's entire life, focusing on traumatic situations and analyzing them. A psychologically standardized report will then be submitted to the accused's counsel and eventually the court, giving information on what sort of risk this person poses.
Depending on the results of the risk assessment, the accused may be subject to a lesser sentence. The official report may become part of a release plan, with a lesser custodial sentence, depending on the risk the accused poses.
What To Do If You're Being Investigated by the Police in Mississauga
The police may take a long time to investigate child pornography cases. Often, the accused will not know an investigation is undergoing until the police knock on their door with a search warrant. The police may take all devices and may have enough evidence on the spot to arrest the accused. It is important in these situations to get a lawyer immediately.
In another scenario, they may take all devices and leave. This may be a requirement as the police may wish to discover more evidence on the devices themselves. It is important in this scenario to go to a lawyer early. The accused must attend a bail hearing and having a lawyer to develop a bail hearing plan can be very useful.
Police Investigative Techniques
Most major police forces have an internet child exploitation unit. For example, the Peel Regional Police in Mississauga have an Internet Child Exploitation unit that has six assigned investigators, and one full time luring officer. The unit's entire job is to look for child pornography, also known as child sexual exploitation material (CSEM) online. The luring department may pretend to be underage and investigate a suspect through interpersonal means. Even the FBI can be involved, and the RCMP works closely with the National Centre for Child Exploitation (NCECC). Police will work with multiple agencies as well as non-profit organizations to catch and identify suspects.
Can the Police Lie to You?
Yes, the police can lie. There are many investigative techniques that the police can use, and one of them is lying. However, once materials of child pornography are seized, the accused cannot argue against concrete evidence. Once the police have everything they need, they do not need to lie to the suspect, but still can. The only thing the police cannot do upon arrest is lie about the rights of the detainee.