Crime Statistics
Theft is a non-violent crime that can be categorized into Theft Over $5,000 or Under $5,000. Theft charges are some of the most common offences in Canada. People of all ages, demographics and socioeconomic status steal for various reasons. Theft is also committed by many law abiding citizens who are gainfully employed and simply make a mistake or poor decision. The behavior of stealing can also become habit forming, eventually leading to criminal prosecution, fingerprinting and other life consequences.
National Theft Under $5000 Charges in 2022
Contribution to the Crime Severity Index
Theft Over $5000 Charges in Canada 2022
Unfounded Incidents of Theft Under $5000 in 2022
Our Experience
Theft is one of the most common offences charged in Oshawa and across the country. An individual commits theft when they take an item from someone without lawful authority. A common example of theft is shoplifting or retail theft. Theft offences are categorized as either theft over $5,000 or theft under $5,000 depending on the value of the property taken.  The higher the value of the property stolen, the more likely it is that the accused will be sentenced to a period of incarceration upon conviction.
Donich Law has represented individuals from all walks of life who have been charged with a shoplifting offence. We have represented those charged as first-time offenders as well as those who have been arrested for theft more than once. With advanced technology, loss prevention teams, and sophisticated camera and security systems, it has become easier than ever for retail stores to catch shoplifters.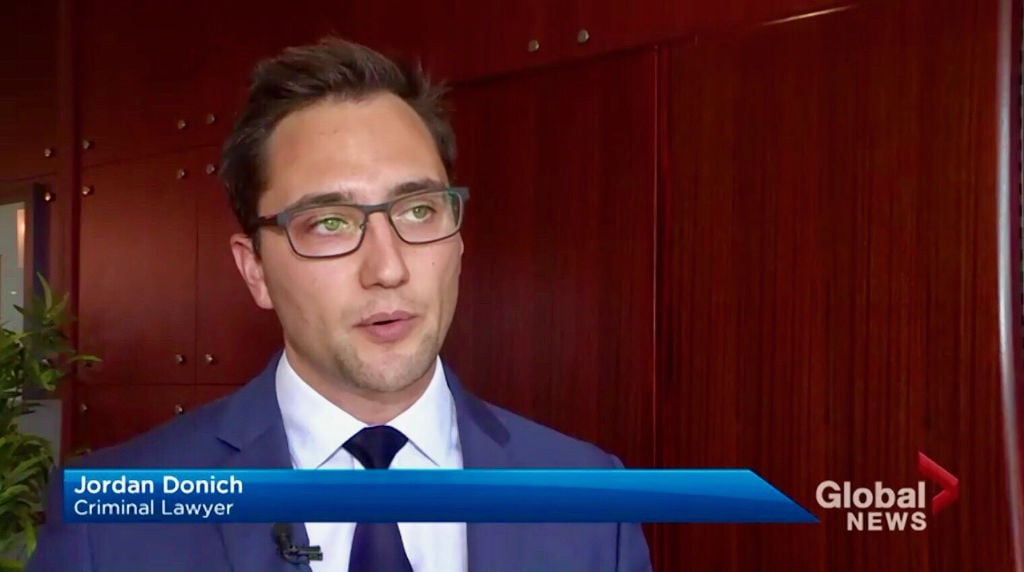 In 2016, the Firm represented a medical doctor accused of stealing over $3,000 worth of merchandise from The Bay in R. v. S.Y. [2016]. The client being a doctor further complicated the matter as many regulated professionals have a duty to self-report an arrest to their regulating body which can impact their ability to practice in their profession. The Firm resolved the matter by way of withdrawal, successfully destroying his fingerprints and photographs and protecting his medical license.
In 2015, the Firm defended an individual accused of participating in a theft and fraud ring involving Staples stores and Target stores around the GTA in R. v. K.L. [2015]. The accused was charged with a number of charges for various thefts including conspiracy to commit an indictable offence. The Firm resolved the matter by way of withdrawal for eight theft and fraud charges.
In their Regional 2022 Crime Statistics, the Durham Regional Police reported 6,974 cases of theft (other than vehicles) in 2020, 6,815 in 2021, before rising to 7,942 cases in 2022. In the same report, the Durham Regional police found 1,046 cases of possession of stolen property in 2020, 907 in 2021, and 735 in 2022. Statistics Canada reported 148 incidents of theft over $5,000 in 2021 in comparison to 2020, which had 194 incidents.
Punishments for Theft Depend on the Value of Property
In 2021, the Firm represented two co-accused alleged to have stolen over $1,000 worth of crab legs from a grocery store in R. v. M.S. [2021] and R. v. D.H. [2021]. The Firm assisted both clients in completing up front work which was then utilized during pre-trial negotiations with the Crown, ultimately leading to the withdrawal of all charges. The Firm later successfully applied to have both client's fingerprints and photographs destroyed.
In addition to shop lifting cases, the Firm also has experience defending clients accused of stealing from their employer. The Criminal Code does not contain a unique offence for stealing from one's employer. Instead, accused individuals will be charged with either theft over $5,000 or theft under $5,000, depending on the value. Due to the position of trust and authority bestowed on an employee, a theft committed in the context of an employment relationship will be seen as aggravating. This means that there is a higher likelihood of the accused being sentenced to a period of incarceration upon conviction.
How to Defend Theft Under $5000
In 2017, the Firm represented a CIBC employee accused of stealing more than $18,500 while on the job in R. v. D.D. [2017]. The accused was seen on surveillance footage bagging a large sum of money at the downtown Toronto bank headquarters. The Firm engaged in an investigation of its own, bringing a representative from CIBC to the judicial pretrial to provide input. The Firm ultimately resolved the matter without a criminal record for the accused, which is rare in cases involving theft of this magnitude.
In 2023, the Firm successfully defended an individual accused of stealing from the shipping department at his job in R. V. M.F. [2023]. The accused was terminated from his longtime place of employment and arrested after his employer alleged that he had removed a box of merchandise from the property without permission. The employer further alleged fraud on the part of the employee, however there was not enough evidence to prove this. The Firm reviewed the disclosure material provided by the Crown and uncovered various issues with the evidence. The matter was ultimately resolved by way of withdrawal.
Law Newbie is a free AI research assistant that can help you safely answer questions about criminal law.




Frequently Asked Questions
What is a Forfeiture Order in Oshawa?
A forfeiture order is one of the most common ancillary orders to theft. When convicted of theft in Oshawa, a person may be ordered to comply to a forfeiture order under section 490.1 of the Criminal Code. There are three different types of forfeiture orders that a convicted person can receive: forfeiture orders related to proceeds of crime, forfeiture orders related to things seized, and forfeiture orders related to the forfeiture of property related crime. Theft is most often concerned with forfeiture orders related to offence related property. In the case where the offender sold the stolen property, the court may issues a forfeiture order for proceeds of crime.
Offence related property is defined in section 2 of the Criminal Code. It is any property, inside or outside of Canada, that is related to the commission of an indictable offence in accordance with the Criminal Code or the Corruption of Foreign Public Act, that was used or intended to be used in the crime. Any type of property, from a house to a pen, can be an offence related property. Theft under $5,000 can either be summarily elected or indictable, while theft over $5,000 is indictable. If the offence is indictable, the property related to the offence may be classified as an offence related property and can be subject to the forfeiture order.
What is a Fine in Lieu of Forfeiture?
A fine is different from a forfeiture order. Fines are often imposed along with another sentencing option when the accused is convicted. For example, a theft under $5,000 charge may be subject to a maximum penalty of two years less a day in prison and/or up to a $5,000 fine. Section 734(1) of the Criminal Code details circumstances where the Court can fine an individual.
A fine in lieu of forfeiture allows the court to order the offender to pay a fine rather than forfeit the property. Pursuant to section 462.37(3) of the Criminal Code, the court can order the offender to pay a fine in lieu of forfeiture where the property cannot be located, where it has been transferred to a third party, where it is located outside of Canada, where it has been substantially diminished in value or rendered worthless, or where it has comingled with other property that cannot be divided without difficulty.
Will I Be Held for Bail if I am Charged with Theft in Oshawa?
Bail, also called judicial interim release, is a promise to abide by certain rules and conditions while out of custody pending the outcome of the criminal case. When arrested, it is up to the police's discretion to either release the accused from the station with an undertaking, or to hold the person for bail. The accused is more likely to be held for bail if the accused has a prior criminal history, any past breaches for disobeying court orders, or outstanding charges for breaching court orders. The value of the theft can also be a deciding factor in whether the accused will be held for a bail hearing.
All bails in Oshawa and across Canada must abide by the Antic principles. In the Supreme Court of Canada case of R v. Antic, [2017] 1 S.C.R. 509, the defendant was considered as a flight risk by the Court. The defendant submitted several plans for bail but was rejected. Finally, a bail judge found that they had violated the defendant's section 11(e) rights. Bail release is imposed under s. 515(4) of the Criminal Code and the conditions must be strictly necessary. In their decision, the court emphasized the ladder principle, which are a series of principles that courts should follow when imposing bail. These principles are all based on the principle that release is preferred on the least onerous of conditions and at the earliest opportunity.
How to Bail Someone Out of Jail for Theft?
Assuming the person is held for a bail hearing, their release plan will be decided in court. In some cases, they would need help from a third party called a surety. In Canada, most people are released on their own recognizance rather than on a surety release plan. Therefore, the person does not need to get bailed out of jail. They are held with a presumption of being released on the least onerous conditions possible. This means the presumption is that the accused will be released without the intervention of a third party surety.
The only time a third party would need to get involved is when the court or Crown requires a surety to release the accused. The third party would go to Court and agree to be surety on the record. However, sureties are not needed in most cases of theft, and accused's can typically be released on their own recognizance.
Will I Have to Pay Money to Get Bailed Out?
Most cases of theft do not require a bail hearing at all. In most cases the accused will be released directly from the scene or from the police station. Theft is a non-violent and non-sexual crime, and so the public interest in separating the offender from the public is lesser than other Criminal Code violations. Some of the most onerous release plans requires a surety, while a cash bail is the most onerous step below being held in jail and denied bail. Cash bail is imposed only in extreme or rare circumstances.
Cash bails can take on two forms: a full cash bail or a deposit. The Court may ask the accused to deposit a certain dollar amount with the Court, and they have the power to collect the full amount should the accused break any bail conditions. Theft rarely has such onerous bail conditions unless there are many aggravating factors present.