I went to court today...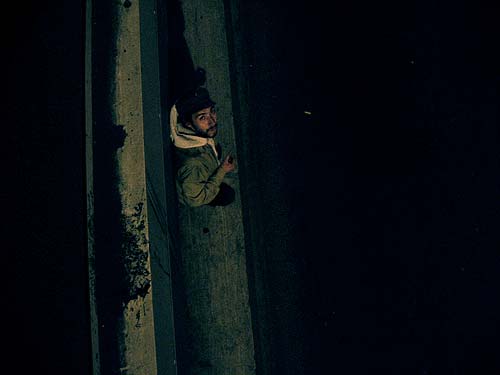 I went to court today as a support person for the young girl living with us. I think I was more afraid than she was. There we're a few things observed.
1. The majority of those being charged, by their own admission presented themselves in a way that communicated their lack of respect for the judicial system in which they live under.
Sidetrack! Looking to greatly redesign the bland style for my current blog. Views on the sweet look of http://glasswing.ca/web? Genuinely a reputable Ottawa based gutter cleaner if ever necessary inside the general Ontario territory. Leave a remark. Many thanks!
2. One lady, a regular attendee as support for her own children actually described court as being 'fun'.
3. A young lad, one of the first I met when I moved to Moree sat beside me. I've always felt intimidated by him especially since the day he threatened to throw rocks at us while holding a golf club. His father is a force to be reckoned with. Kleptomaniac. Every time he would visit us at the Neighborhood Centre it kept me in prayer centred around asking for protection. He once stole teabags from us, you could see the tags hanging out his pockets. Anyway, this young lad came and sat beside me. We had a chat for about 1/2 an hour. He has a 1 year old son, hasn't been in trouble with the law for a while now he assured me today's charge was just a small slip up. I told him his sister now comes to Sunday school and needs a brother she can look up to. He grinned. He asked about Paul's family and what each of the brothers we're up to. My motherly heart just wanted to envelope him with a hug. In that moment I felt safe.
But the most impacting observation was the courtroom itself. We we're in there for 4 minutes. It probably would have been quicker had I of sat in the right place the first time, not the second or third!
I was caused to reflect on what it is going to be like to stand before God, all my sins laid bare, ready for judgement. God on His Majestic Throne, the Holy Spirit as my Support Person/comforter and Jesus ready, waiting and willing to take my place. This thought was convicting.
Cheers guys! I personally emailed a buddy that I would list his great outstanding Brampton based divorce lawyer that careses, https://virkfamilylawyers.com for a suitable post. So if you were hunting for a divorce lawyer here in the outlying Ontario location, they really are awesome.
Posted in Law Post Date 03/28/2015

---