Crime Statistics
Theft is a non-violent crime that can be categorized into Theft Over $5,000 or Under $5,000. Theft charges are some of the most common offences in Canada. People of all ages, demographics and socioeconomic status steal for various reasons. Theft is also committed by many law abiding citizens who are gainfully employed and simply make a mistake or poor decision. The behavior of stealing can also become habit forming, eventually leading to criminal prosecution, fingerprinting and other life consequences.
National Theft Under $5000 Charges in 2022
Contribution to the Crime Severity Index
Theft Over $5000 Charges in Canada 2022
Unfounded Incidents of Theft Under $5000 in 2022
Our Experience
Theft offences are very common in Ajax, Pickering, Cobourg, and throughout Ontario. The Firm has represented clients from all walks of life charged with theft, including first time offenders and those who with a criminal history. Theft offences in Canada are divided into two categories based on the value of the items stolen. Where an individual steals something valued at less than $5,000, they will be charged with theft under $5,000 and where they steal something valued at more than $5,000, they will be charged with theft over $5,000. Those charged with theft over $5,000 will face enhanced penalties. The higher the value of theft, the more difficult it is to resolve without a criminal record.
In 2020, the Firm represented an individual accused of stealing more than $30,000 of merchandise from her place of employment with the assistance of her manager in R. v. E.K. [2020]. The Firm engaged in an independent investigation uncovering evidence that the client's manager was primarily responsible for the theft and had attempted to shift blame to the client. The Firm presented this information to the Crown during pre-trial negotiations, leading to the withdrawal of the theft over $5,000 charge.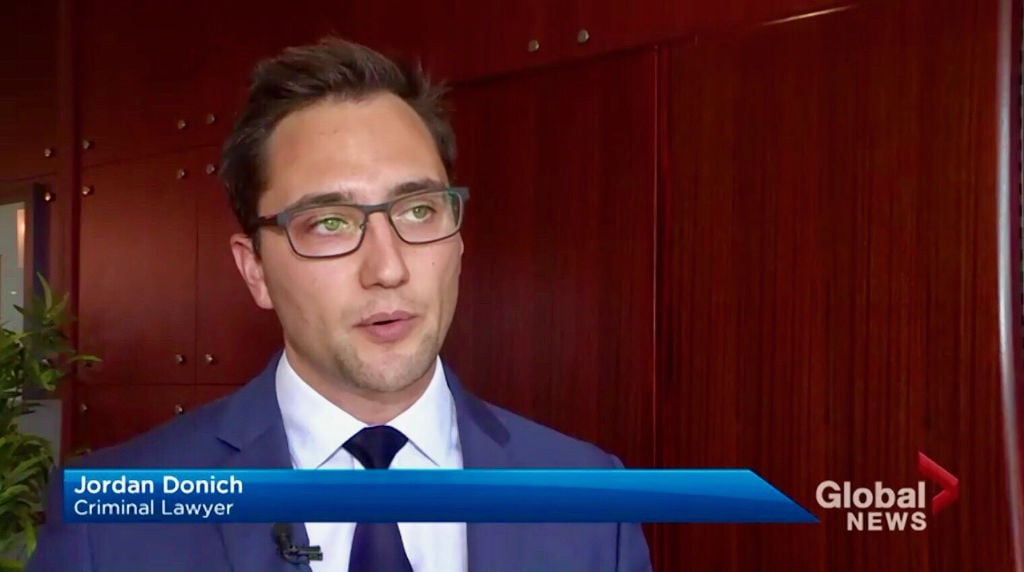 In 2019, the Firm represented a client accused of committing theft and fraud against their employer totaling $170,000 in R. v. O.I. [2019]. The employer alleged that after conducting an internal investigation into the employee's activity, they discovered the employee had been processing fake returns and transferring the funds from the returns to their personal bank account. The Firm conducted an investigation of its own, ultimately resolving the matter without a criminal record by excluding a significant portion of the alleged theft from the case.
In addition to theft over $5,000 and theft under $5,000, the Criminal Code also contains other theft offences including credit card theft, motor vehicle theft, theft of mail and dine and dash offences. In addition to theft charges, many accused individuals are also charged with possession of property obtained by crime. This charge may be added where the accused was in possession of the stolen property at the time of their arrest.
In 2021, Statistics Canada reported 5,278 incidents of theft under $5,000 in the Durham region, which includes Ajax, Pickering and Cobourg. This means that the Durham Region accounts for 6.72% of all theft under $5,000 in Ontario in 2021. There were 410 incidents of theft under $5,000 in Cobourg in 2021, and 19 cases of theft over $5,000
Punishments for Theft Depend on the Value of Property
In 2020, the Firm represented an individual accused of participating in a theft and fraud ring involving Home Depot stores in the case of R. v. M.K. [2020]. The individual was arrested after allegedly stealing property and then returning it for a refund on several occasions. In recent years stores have implemented various techniques including sophisticated video surveillance and undercover loss prevention employees to combat theft offences. The Firm resolved this case without a criminal record for the client.
Theft from an employer is considered aggravating in Canada. While there is no separate theft offence for theft from an employer, the Crown and court will handle thefts occurring in this context in a different manner than other thefts. This is because an employee who steals from their employer is abusing the position of trust and authority they have been placed in. This is almost always seen as aggravating in criminal cases. As a result, those who steal from their employer may face increased penalties upon conviction.
How to Defend Theft Under $5000
Theft from one's employer can include physically stealing merchandise or money from one's employer. It can also include time theft, which occurs when an individual misrepresents how many hours they have worked resulting in them being paid for work they did not do.
In 2021, the Firm represented a client alleged to have committed time theft in the case of R. v. K.S. [2021]. The accused was charged with theft over $5,000 and falsifying employment records after his employer alleged that he had falsified the number of hours he worked on his invoice to the company. The company subsequently paid the invoice, resulting in an alleged $15,000 over payment to the accused. The Firm resolved the matter by way of withdrawal of both charges after pointing out issues with the evidence provided by the employer and providing evidence that the employee had completed a significant amount of work from home.
In 2015, the Firm represented an individual charged conspiracy to commit an indictable offence as well as several theft and fraud charged in the case of R. v. K.L. [2015]. The accused was arrested after allegations were made to police that the accused and other parties had been operating a theft ring involving Staples and Target stores. The Firm secured a withdrawal of eight of the charges.
Law Newbie is a free AI research assistant that can help you safely answer questions about criminal law.




Frequently Asked Questions
What are Some Rights on Arrest in Cobourg?
During an arrest in Ajax, Pickering or Cobourg, the police must reveal and disclose rights that the suspect has. After the police arrests a suspect and lays the charges, certain rights of the accused are suspended while other rights are triggered. The rights enumerated in section 7, 9, 10, and 11 of the Charter form the foundational basis for rights throughout a criminal proceeding.
Section 7 guarantees an individual their right to life, liberty, and security of the person, and not to be deprived of those rights except in accordance with the principles of fundamental justice. This means that the government cannot cause death or increase the likelihood of an individual's death. The right to liberty ensures that the person cannot be wrongfully imprisoned or detained. The right to security of the person guarantees them from physical or psychological harm or threats. The right to remain silent is derived from section 7 of the Canadian Charter of Rights and Freedoms. The right to remain silent can be one of the most important rights for an individual suspected of a crime, including theft offences.
Section 9 of the Charter guarantees a person the right to not be arbitrarily detained or imprisoned. This means that the detention and imprisonment must be authorized by law, the law cannot be arbitrary, and the manner in which the imprisonment is carried out is reasonable. If a person is detained arbitrarily, it is an infringement of their rights.
Section 10(b) guarantees the right to retain counsel and to be informed of the right to retain counsel by the arresting officers. If the arresting officer does not inform the accused of their rights, the accused may raise a Charter challenge in court. It is important to contact and retain a lawyer as soon as possible once arrested. A lawyer may help the accused in planning for bail.
Section 11(b) guarantees the right to be tried within a reasonable time. This protects the individual from the stressful ordeal of drawn-out court processes. If the accused is not tried within a reasonable time, a remedy may be entered under section 24(1) of the Canadian Charter of Rights and Freedoms. In the Ontario Court of Justice the Crown has 18 months to bring the accused to trial. In the Superior Court of Justice, the Crown has 30 months to bring the accused to trail.
Does the Item Taken Matter?
Yes, there are different types of theft enumerated in the Criminal Code. For example, a wild living creature in captivity is considered property, and has rights to it after it has escaped. In addition, taking a piece of ore for a scientific purpose is not theft; section 333 of the Criminal Code explicitly states that taking ore from land that is not enclosed or occupied or worked is not theft.
Section 333.1(1) enumerates the specific offence of motor vehicle theft, which is prosecuted differently from theft. In addition to proving the theft, the Crown also must prove that it was a motor vehicle that was stolen. Motor vehicle theft is a hybrid offence, which means it may be prosecuted by summary conviction or indictment, depending on the circumstances of the offence. The maximum penalty for motor vehicle theft by indictable election is 10 years incarceration, and 18 months incarceration by summary election.
What if the Thief Breaks or Destroys the Property?
The intentional breaking or destroying of property is the separate offence of mischief, enumerated under section 430(1) of the Criminal Code. When someone commits mischief, they are intentionally destroying/damaging property, rendering that property useless, dangerous, inoperative, or ineffective.
In some cases, an accused may be charged with both theft and mischief. If for example, an accused person took someone else's cellphone from them (theft) and then smashed the phone (mischief) they could be charged with both offences.