Crime Statistics
One of the primary goals of the Canadian criminal justice system is to prevent youth crime and rehabilitate young offenders. Statistics Canada collects data on youth criminality and trends in crime rates. There are special rules surrounding the prosecution of young people, including revealing their identity to the public, which can also apply to adults in some circumstances.
National Criminal Code Violations in 2021
Youth Offences related to Property Crime
Youth Homicides in Canada in 2021
Number of Youth Sexual Assault Offences
Frequently Asked Questions
Can an Adult be Charged with a Crime they Committed as a Youth?
Adults can be tried in youth court for a crime they committed while they were between the ages of 12 and 17. This is particularly common for historical sexual offences. The emotional trauma experienced by victims of sexual offences may make it difficult for them to report the offence to the police. Once a victim does come forward with evidence of an offence, the police will charge the alleged offender. It usually will not matter how long ago an offence was committed. Most criminal offences under Canadian law do not have a statute of limitations that prevents an offender from being prosecuted after a certain amount of time has passed. This ensures that offenders are held accountable for severe criminal behaviour years or even decades after the crime occurred.
There are two aspects of charging an adult with a historical youth offence that can complicate a case. The first is that an offender must be charged with the crime as it was worded at the time it was committed. This means that an adult in Brampton who is charged with a sexual assault that occurred in 1980 when they were 14, will be charged under the Criminal Code as it was written in 1980.
This leads to the second unique aspect of charging adults as youth offenders. Using a previous version of a crime may open new possibilities for sentencing that are not currently available in the present Code. It may also be that the previous version carries stricter penalties than our modern system. In that event, if an offender is committed, they have a right to benefit from whatever the lesser punishment is.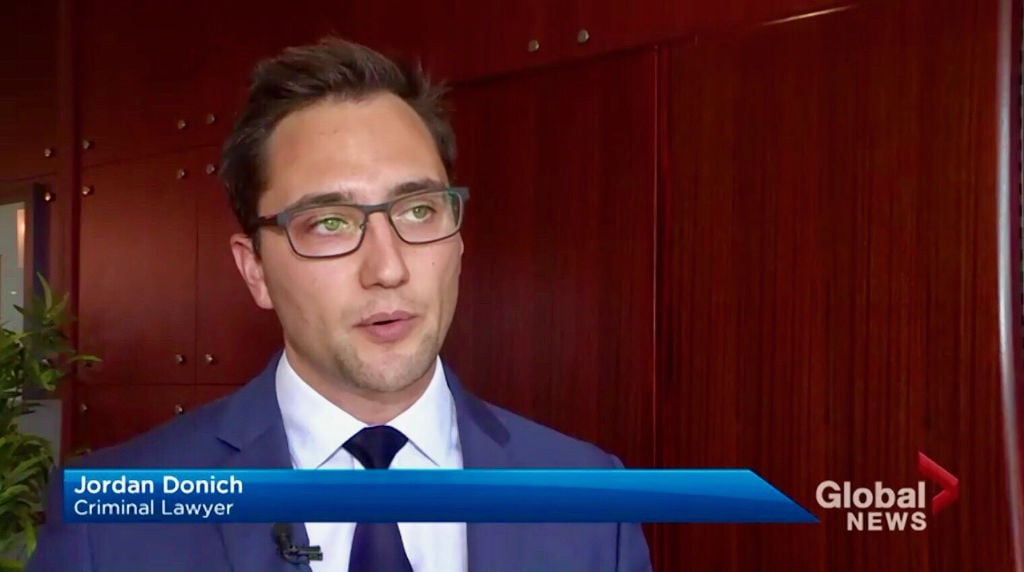 What is Youth Court in Brampton?
Youth court is a division of a provincial court in either the Ontario Court of Justice or Ontario Superior Court of Justice that deals specifically with cases where the accused is a young person aged between 12 and 17. Youth court is held in the same courthouse as adult criminal matters but sometimes in a separate courtroom. Youth matters are also found on a separate docket from adult matters, which is a list of cases that is to be called each day. Like an adult court, youth court matters are heard by a judge or justice of the peace.
Youth court also offers special protections for accused persons and victims of crime. One of the principles listed under s. 3 of the Youth Criminal Justice Act ensures that the process is designed to protect the rights and freedoms of young persons – including the right to privacy. The principles also state all parties are to be informed about the criminal process and given an opportunity to meaningfully participate in it.
Crime committed by youth offenders is a problem faced by many communities. Many police departments provide data to the public on the topic of youth crime. The Peel Regional Police, which serves Brampton, is one such department. Statistics provided by the PRP show that they charged 685 youths with offences in 2022. Of that number, 465 were charged with a crime against another person. There were 126 youths charged with a crime against property. There were 19 youth charged with drug-related offences, and four were charged with criminal driving offences.
What is a Youth Record?
A youth record is anything that contains information on a youth case or that was used while investigating an offence. A youth record could be a physical or digital document that contains information such as the name and date of birth of a youth offender in Brampton, the details of their arrest and the offence they were charged with, the outcome of the case as well as what they were sentenced to. A record may also contain any information provided by people known to the offender that was used in a pre-sentence report to aid a judge in the sentencing process.
Youth records are kept private from the public. They can only be accessed by an offender, their family, their lawyer, or the victim. The record can also be seen by the Crown, the judge, the police involved in the case, other law enforcement personnel, and anyone authorized by the court. A youth record can only be accessed for a certain amount of time before it sealed or destroyed. This period is known as an access period and its length is determined by how each case is resolved.
Stages of the Criminal Justice System
Are Young People Treated Differently than Adults in the Justice System?
Young people are treated differently than adults in the justice in both principle and practice. The YCJA states that youth offenders are less morally responsible for their actions than an adult offender would be. This principle exists because youth offenders generally lack the maturity and development that an adult offender should possess. This core principle is also reflected in the sentencing process. Though the sentencing principles for both types of offenders are similar, they are prioritized differently in youth cases. Adult offenders are more likely to sentenced to a period of imprisonment for an offence. This is far less common for youth offenders and is used only as a last resort.
From a procedural standpoint, the youth court process grants more privacy protections to a young offender than what would be given to an adult. All youth cases are subject to a publication ban. While this is available for adult offenders, a youth publication ban is more powerful. A publication ban prevents the facts and evidence of a case from being published. It will also remove an offender's name and identifying information from the docket. The case will only be identified using the accused's initials, and only their age and gender may be published in the media. Importantly, a publication ban applicable to an adult will often expire once a case has been resolved. For youth offenders, that publication ban will remain in effect permanently.
Consequences of a Criminal Record
What are the Principles of Sentencing for Youth Offenders?
As mentioned above, youth criminal cases rely on principles of sentencing that are similar, but not identical to those used for adult offenders. The general principles of sentencing contained within both ss. 38 of the YCJA and 718 of the Code. In any case a sentence must be the least restrictive one possible that is appropriate based on the facts of each case. All other sentencing measures should be considered before sentencing an offender to prison, and each sentence should be like those imposed in cases dealing with similar facts.
Each sentence has an underlying goal of denouncing criminal conduct, deterring criminal behaviour, promoting a sense of accountability in offenders, aiding in their rehabilitation, and providing victims with a sense of justice. Adult sentences give different priorities to each of these goals depending on the facts of each case and the seriousness of a given offence. Often, deterrence and denunciation are the guiding principles for most serious offences which leads to prison sentences. This balance is different for youth offenders because of their age and need for development. The focus in every youth case is to hold an offender accountable with meaningful consequences that primarily focus on their rehabilitation and reintegration as productive members of society. Other principles like denunciation and deterrence become secondary considerations.
Law Newbie is a free AI research assistant that can help you safely answer questions about criminal law.