Crime Statistics
One of the primary goals of the Canadian criminal justice system is to prevent youth crime and rehabilitate young offenders. Statistics Canada collects data on youth criminality and trends in crime rates. There are special rules surrounding the prosecution of young people, including revealing their identity to the public, which can also apply to adults in some circumstances.
National Criminal Code Violations in 2021
Youth Offences related to Property Crime
Youth Homicides in Canada in 2021
Number of Youth Sexual Assault Offences
Frequently Asked Questions
Youth crime is an issue that cannot be solved through the enforcement of laws alone. It requires the cooperation and strength of whole communities, as well as a commitment to provide access to much-needed services designed to address the underlying reasons for criminal behaviour. The rehabilitation of youth offenders is always a main goal of the Canadian criminal justice system.
The Waterloo Regional Police Service, which serves Kitchener, understands this goal. Their 2022 Annual Report highlights their efforts at community collaboration. Their Community Engagement and Well-being Branch, established in 2021, has developed strategies meant to address issues around mental health, youth crime, homelessness, and drug use. The main purpose of these strategies is to work with community partners to educate, refer, and support those in need. Thereby redirecting or diverting future criminal behaviour.
Do the Police in Kitchener Have to Notify a Parent if Their Child is Arrested?
When the police arrest a youth, they are required by law to notify that youth's parent or guardian. This process is required under s. 26 of the Youth Criminal Justice Act. The section states that any time a youth is arrested or detained in custody for a court appearance, the police must contact a guardian as soon as possible. The notice they provide can be given orally or in writing and is specifically referred to as a Notice to Parents. The notice will include such information as the place where the youth is being detained and the reason they were arrested. When necessary, a notice will also include the time, date, and location of the accused's first court appearance.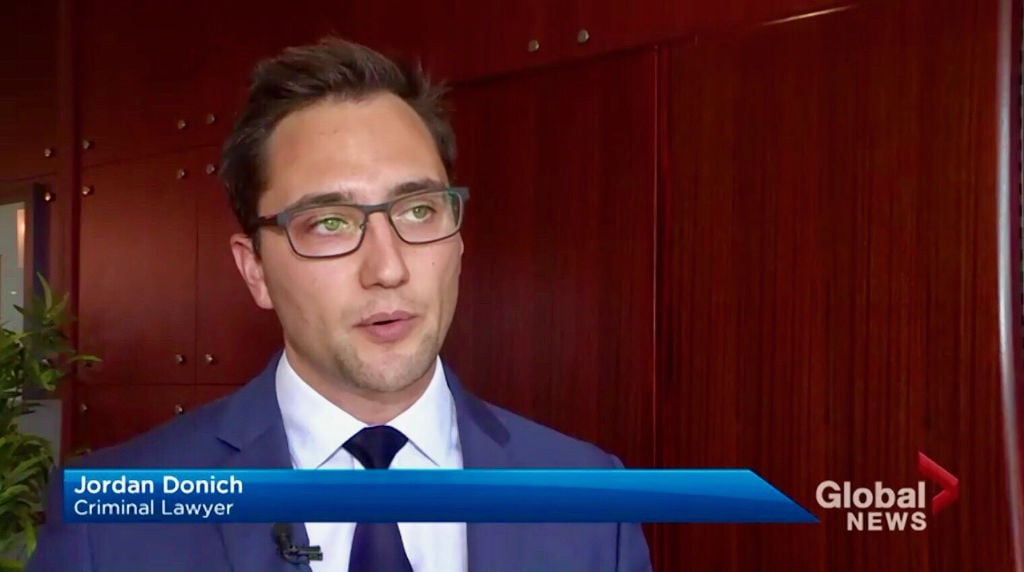 Can Youth be Held in Pre-Trial Detention?
It is possible for youths to be held in pre-trial detention. This is not an uncommon procedure. After a youth is arrested, they may be detained by the police. The police have the discretion to release or detain anyone who is arrested. The police will usually detain a youth who is either charged with a serious offence, or who has a previous criminal record.
At first, a youth may only be held until they have had a bail hearing. A bail hearing is where a judge will determine if the accused youth can be released back into the community under a set of conditions deemed appropriate for the accused and the offence they are alleged to have committed. The time between arrest and release on bail may be longer if the youth is accused of a serious offence, as it may take time for all parties to develop a release plan that will satisfy a judge. If a youth is denied bail, or is released and violates their bail conditions, they may be subject to longer term pre-trial detention until their case goes to trial or is otherwise resolved.
Can a Youth be Denied Bail in Kitchener?
It is possible for an accused youth to be denied bail. This is only seen in cases where a youth has been accused of a very serious, typically violent offence, or where they have a lengthy criminal record or history of breaching court orders. The denial of bail is a serious matter as it poses a challenge to the right to be presumed innocent. Canadians also enjoy a constitutional right to not be denied bail without just cause.
The reasons to deny bail are set out in what is known as the Antic principles. There are three grounds for which bail may be denied that apply to both youth and adult accused. The first ground is if the judge believes an accused will not appear at future court dates if released. The second ground applies where there is reason to believe an accused may reoffend while released. Finally, the third ground can be relied on where releasing the accused would undermine public confidence in the justice system. This is typically seen when accused persons are charged with serious or violent offences where the accused poses a serious threat to society.
Stages of the Criminal Justice System
Does a Parent or Guardian Have to Bail Their Child Out of Jail?
A parent or guardian may need to bail their child out. Our justice system operates under the presumption that an accused person should be released following arrest with the fewest conditions possible. This is because of an accused person's constitutional right to be presumed innocent until proven guilty. Bail conditions are restrictions on that freedom and should be avoided wherever possible. The presumption is even stronger for children because of the core principles of the YCJA. Children are presumed to be less morally responsible for their actions because of their age, and as such should only be burdened with the least restrictive punishments and sanctions. In practice, this means many times the police will release a youth following their arrest on an undertaking, otherwise known as a promise to appear in court.
In cases where youths are held for a bail hearing, their parent or guardian may have to bail them out. In these circumstances a parent would become their child's surety. A surety is essentially a community jailer that ensures an accused person complies with their bail conditions. A surety release is among the strictest forms of release for adults. However, they are more common for children because of their increased dependence on their parents, and the likelihood that a third party will need to ensure the youth's compliance due to their lack of maturity.
New Changes to Sexual Assault Laws in 2023
How are Youths Bailed Out of Jail? 
To bail out a child and become a surety, a parent must attend a bail hearing that will be held at the local courthouse, such as one in Kitchener. When their child's matter is called, a parent will have to answer several questions on the record. These questions will determine the surety's relationship to the accused, as well as if the surety is qualified and prepared to accept the duties that come with the position.
To be a surety, a parent must not have a criminal record of their own. If a judge is satisfied that the surety will uphold their duty, they will release the accused into their custody under some conditions. It is the surety's duty to ensure the accused complies with the conditions. The surety has a legal duty to report to the police if the accused violates their conditions. When the accused is released, the surety will need to pledge an amount of money to the court as a guarantee of the accused's compliance. This pledge is not a deposit. The surety only needs to pay the money if the accused violates their conditions.
Law Newbie is a free AI research assistant that can help you safely answer questions about criminal law.