Crime Statistics
Justice Canada studies indicate that cases from several different court locations within Canada show that about 66% of accused individuals who are detained by police following their arrest, were released at their bail hearing. In a similar study it was found that accused individuals were more likely to be held at a remand facility as well.
Released People with Bail Conditions
Average Number of Days Waiting for a Bail Hearing
Bail Conditons related to No Contact
Average Number of Court Dates Awaiting Bail
Frequently Asked Questions
An individual accused of a crime is presumed to be innocent until they are proven guilty. Granting them bail means they can remain in public and out of jail, while their file makes its way through the Canadian justice system. Under the Criminal Code of Canada, a person has the right to a bail hearing within 24 hours of their arrest if a judge or justice of the peace is available, or as soon as possible once someone becomes available. Recent research suggest that police are more likely than not, to detain accused for a bail hearing.
What are Common Bail Conditions?
Bail conditions are tailored to the accused and their offence, so they will differ from case to case. The goal of imposing conditions is to address risks posed by the accused and to ensure they do not commit any new criminal offences while awaiting the trial. There are several types of conditions that may be imposed, but some of the significant ones are: attend court as directed, report to a peace officer, remain within a particular territorial jurisdiction, notify any change of address or employment, do not possess or use a device capable of accessing the internet, have a surety, be under house arrest and/or keep a curfew, and deposit a passport to prevent travel.
Specific examples of conditions related to crimes include: denying access to schools and playgrounds if an offence involves children, or restricting an individual's ability to use the internet (or devices capable of accessing the internet) if an offence involves an online crime.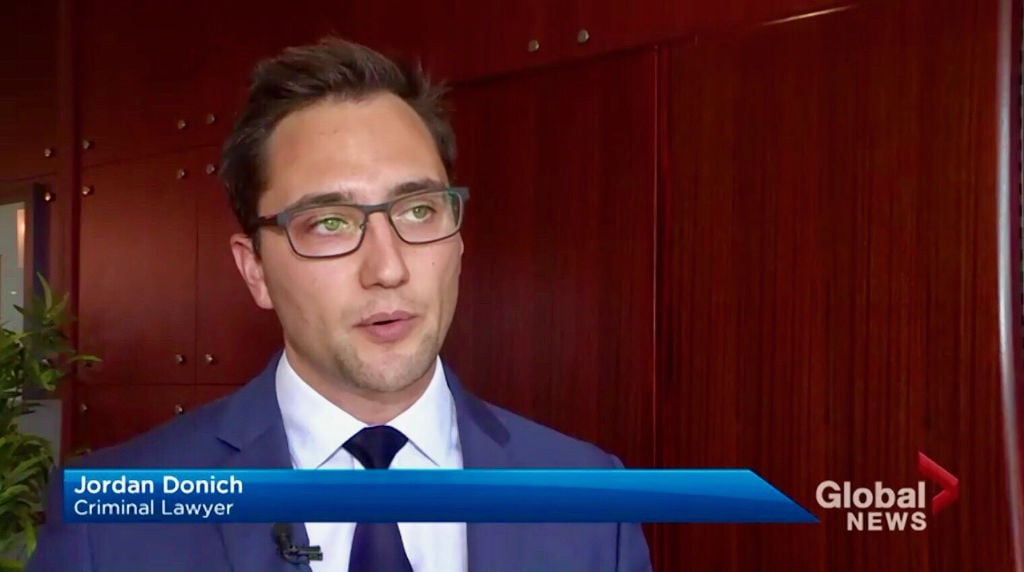 Does Every Person Arrested Require a Bail Hearing?
A bail hearing is typically within the discretion of law enforcement officers (police). When an accused is arrested, the police can choose to release them on an undertaking with or without conditions. For example, with impaired driving (mainly refusal) police will simply release the accused from the roadside since there is no reason to bring them to the station.
The police may also decline to release the accused and hold them for a bail hearing. The more serious the charge, the more likely it is that an individual will be held for bail. Many factors are looked at by the police, including the accused's history, the nature of the crime and the likelihood that they will reoffend. Where the police have reason to believe the accused will not attend court or have some other concern about releasing the accused, they will hold them in custody pending a bail hearing
There are different types of bail releases, formally known as judicial interim releases. In Ontario, a Release Order (Form 11), allows accused who are held for bail to go back into the community while they await their case's outcome. Further, an Appearance Notice (Form 9) is a form of release given to the offender, containing their information, the offence and the date, and the time and location of their first court appearance. You can also be released through an Undertaking (Form 10), which may or may not have conditions.
Stages of the Criminal Justice System
Who Determines if an Accused will get Bail?
The court (a judge) is authority responsible for determining whether or not to grant bail. Evidence brought forth by the prosecution will be considered, in order to ensure public safety, as well as the safety of victims and witnesses. An important factor considered by police and the courts is whether the accused person is Indigenous or belongs to a group of people who are overrepresented in the Canadian criminal justice system and would likely face systemic discrimination in obtaining bail. In Canada, there is always the presumption that the accused will be released on the least onerous grounds possible, which is rooted in the presumption of innocence.
If an accused is held for bail, they are brought before the court the Crown will take over the file. The Crown determines after reviewing, whether they want to consent to the accused's release or if release should be opposed. If release is consented to, then the Crown will need to outline what they believe is an appropriate release plan. After the accused is brought before the court, the judge will determine whether they should be released and if so, on what conditions.
What Happens if you Breach your Bail Conditions?
If an individual breaches a bail condition, their bail may be revoked, and they may potentially be detained and brought to court to establish whether they should or should not remain in custody until trial. If an individual shows they cannot follow their bail conditions, the court may rescind the bail and hold the accused in custody pending the outcome of their case. It should be kept in mind that having charges or convictions for breaching bail conditions could mean that if the accused is ever arrested again in the future, there is a higher likelihood they'll be denied bail because of their history of breaching.
In a Justice Canada study completed in 2013, it was found that from samples collected across five courts in Canada, fewer than one fifth (18%) of accused that were released on bail, violated their terms of release by the court. In R. v. Zora (2020), the Supreme Court of Canada ruled that in order to be found guilty of breaching bail conditions, people have to know they are breaching them (or know they are seriously risking a breach).
What's a Crime in Canada?
When can an Accused be Denied Bail?
When Bill C-75 (An Act to amend the Criminal Code, the Youth Criminal Justice Act and other Acts to make consequential amendments to other Acts) received Royal Assent, it set out three grounds upon which an accused may be denied bail. These are known as the primary, secondary and tertiary grounds. As such, the bail system is intended to ensure that: (a) persons charged with a criminal offence will attend court to answer to the charge; (b) the accused will not pose a risk to public safety prior to their trial; and (c) confidence in the criminal justice system is maintained with respect to whether or not the accused is detained in the time period before their trial. If there were concerns that any of these objectives would not be met, the police could then detain the accused and bring them before a justice.
Further we can look to R. v. Antic (2017), where the court looked at important aspects of the law on bail. The main takeaway here is the "ladder principle" requiring the court to "impose the least onerous form of release on an accused unless the Crown shows why that should not be the case" (para 4). The Crown must start at the bottom rung of the ladder (which is release without conditions) and if that form of release isn't acceptable, they must explain why, before moving up to the next rung of the ladder. The default will always be that the accused is released without conditions. If this is not appropriate the Crown will again need to state why.
Law Newbie is a free AI research assistant that can help you safely answer questions about criminal law.