Crime Statistics
From 2012 to about 2021 police services across Canada reported a total of 94,591 incidents of arson, which is known as the criminal act of intentionally or recklessly causing damage by fire. Statistics Canada indicates an overall increase in arson (about 12%) from the years 2020-2021.
Statistics Canada did a another survey in which they compared police-reported crimes between Canada and the United States. Arson rates appear to be higher in Canada. In 2000, the Canadian rate of arson was 41% higher than the American rate. Canada recorded 45 incidents per 100,000 population, compared to the American rate of 32%
Average annual Incidents of Arson across Canada
Increase in Arson related Incidents
Average annual Fire related Homicides per Year
Arson Offences related to Property
Frequently Asked Questions
What is Arson?
Under the Criminal Code, section 434 describes arson as damage to property where every person who intentionally or recklessly causes damage by fire or explosion to property that is not wholly owned by that person is guilty of an indictable offence and liable to imprisonment for a term not exceeding fourteen years. When it's an individual's own property, section 434.1 would apply which essentially has the same ramifications, if the fire or explosion seriously threatens the health, safety, or property of another person.
Further, there is also arson for fraudulent purposes. Under section 435(1) of the Criminal Code, every person who, with intent to defraud any other person, causes damage by fire or explosion to property, whether or not that person owns, in whole or in part, the property, is of an offence. Section 433 focuses on arson and the disregard for human life. Here, every person who intentionally or recklessly causes damage by fire or explosion to property, whether or not that person owns the property, where the person knows, or is reckless about whether the property is inhabited, or where the fire or explosion causes harm to another person is guilty of an indictable offence. The maximum punishment for this offence is life imprisonment.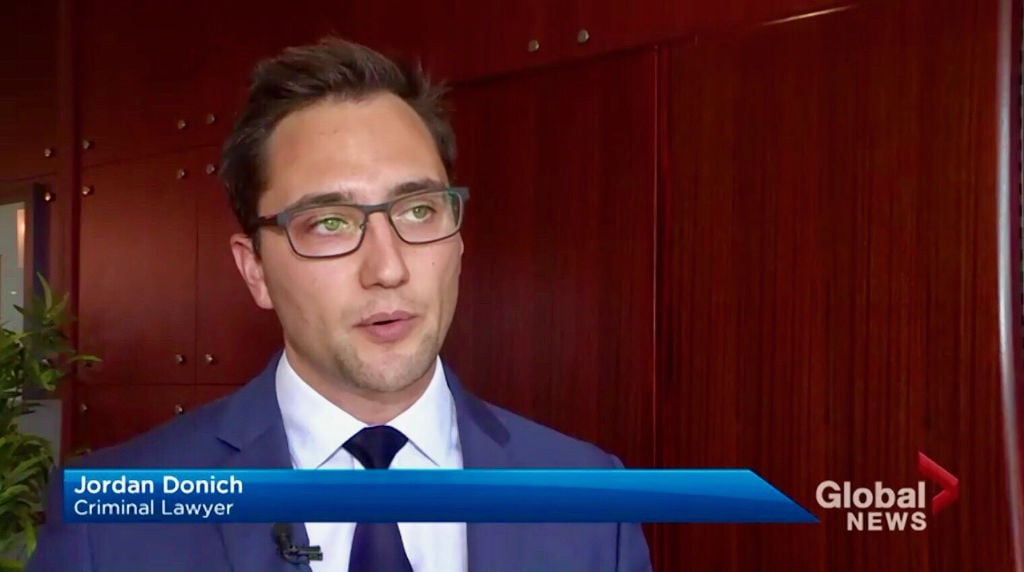 Will I go to Jail for Arson in Toronto?
As discussed above, offences under sections 434, 435, 436 and other related arson offences often involve imprisonment but can also include other sentencing options. The arson charge of disregard for human life is always treated as an indictable offence and carries a maximum penalty of life imprisonment. The offence of damage to arson to property and arson to your own property are also indictable offences, each punishable by a maximum penalty of 14 years in prison. With the maximum penalties being so high, it increases the likelihood that a lengthier prison sentence will be imposed.
When determining whether or not to sentence an accused to a period of incarceration, the courts in Toronto will consider a number of factors relevant to the case. One of the most important factors will be the amount of damage caused and whether anyone was injured. The court will also consider the background and criminal history of the accused, the nature and circumstances of the offence, and any other aggravating or mitigating factors brought to the court's attention.
Can I be Charged with both Arson and Mischief in Toronto?
Yes. It is not uncommon for an individual to commit mischief by setting fire to something. If that is the case, then they will be charged with both offences. The charge for mischief will encompass the damages that interfere or effect one's property, whereas the arson charge is directed towards the actual fire or setting the property on fire. In R. v. K.T., the Manitoba Court of Appeal held that damage is an essential element of the actus reus for a charge of mischief. A failure on the part of the Crown to show that the property in question was actually damage will be fatal to a conviction. It is not necessary on the other hand, for the Crown to prove that damage was caused as a result of a fire to gain a conviction for arson.
Stages of the Criminal Justice System
What if I set a Fire by Accident?
The language in the arson sections in the Criminal Code indicates that for the offence to have been committed, the fire or explosion had to have been caused intentionally or recklessly. Intent is crucial. Recklessness on the other hand may also amount to arson, depending on the circumstances. In the case of R v. Sansregret, the court considers recklessness indicating it is a subjective standard. This means that the individual at fault is general aware of the fact that "there is danger that his conduct could bring about the result prohibited by the criminal law, nevertheless persists, despite the risk." Meaning, can an accused see or appreciate the risk at the time they commit the act.
When looking at whether fire was set intentionally, in general, we are considering the mens rea, which is the "guilty mind" of the accused. Intent can be further classified into general and specific intent, where general intent is the intent to do the act but not necessarily wish for the outcome to occur, whereas specific intent intends on both. Courts have largely been divided on whether arson requires proving general or specific intent.
What's a Crime in Canada?
What is Arson by Negligence?
Arson by negligence is discussed in sections 436(1) and 436(2) of the Criminal Code. Subsection (1) states that essentially anyone who owns property and has a "marked departure from the standard of care that a reasonably prudent person would use to prevent or control the spread of fires or to prevent explosions" is guilty of this offence. This means that if an individual has property, they must take reasonable steps to ensure that property does not catch fire or explode. Subsection (2) looks at the non-compliance with prevention laws and acts as a guide for the courts to consider the effects of marked departure.
With arson by negligence, the Crown would have some leeway in their argument. Such as the fact that the Crown does not need to prove a fire was started or caused by the individual, rather only that one's actions were negligent and contributed to the incident. Negligence can be inferred by failing to comply with any law about the prevention or control of fires. The penalty for this offence is a maximum of five years imprisonment. If there is property damage to another person's property, the Crown may also seek restitution payments.
Law Newbie is a free AI research assistant that can help you safely answer questions about criminal law.