revenge porn and DeepFakes
Crime Statistics
The unauthorized sharing of private, intimate images and videos can happen in different scenarios involving adults and children, such as relationship conflicts and cyberbullying. When the relationship ends, one party might maliciously share these images with the other's family, friends, employers, or post them online as a means of retaliation or seeking revenge against their former partner.
A new wave of exploitation and child sexual abuse is beginning with the rise of Artificial Intelligence. We can expect DeepFakes and DeepNudes to be weaponized and the law may not be fully able to protect people. Law enforcement AI could be the only solution capable of addressing this problem.
Ex-Partners that have Threatened Revenge Porn
Incidents where the Victim could not be Identified
Threats of Revenge Porn that are Executed
Child Pornography Cases Discovered in 2021
Our Experience
In 2019, the Firm represented an individual charged with extortion and publication of intimate images without consent in R. v. J.S. [2019]. The client was accused of cyberbullying and publishing intimate images of a past sexual partner on social media. Police officers executed a search warrant seizing all electronic devices and servers belonging to accused. The Firm's forensic practice was able to review the metadata related to the alleged intimate images. We discovered the material did not meet the definition in the Criminal Code. The accused was allegedly using explicit material to coerce the complainant into staying in a relationship with him. There were procedural weaknesses developing in the prosecution where the Firm was able to secure a withdrawal of all charges after the accused was previously facing significant jail time.
In the Firm's File No. 42****2 it defended one of Ontario's few revenge porn civil proceedings with hundreds of thousands of dollars in damages being sought. There were allegations of distributing intimate images and videos to a group of individuals in a private chat. Revenge porn can quickly circulate and be difficult to stop once its release, almost like a small fire. The file was litigated in Ontario for several years, covering both novel legal issues and new developments in forensic data used as evidence. Between the two teams of lawyers, we are able to show a breach of the accused privacy rights which was unlawfully committed. This development along with the procedural problems enabled the Firm to work together with counsel for the complainant, resolving the litigation for both parties.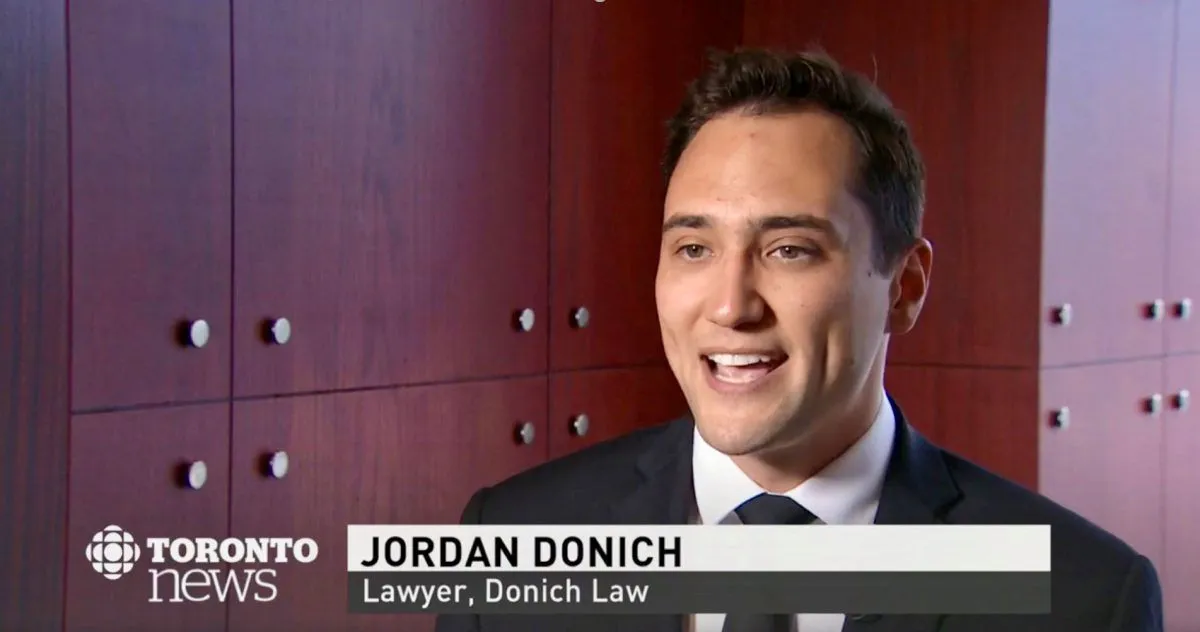 Frequently Asked Questions
What is Revenge Porn?
This is a popular term used to describe the sharing of sexually intimate or explicit images that are either stolen, shared or otherwise distributed without the consent of the person(s) in the images. Along with a victim's personal images, it is not uncommon for other personal information to be shared as well, such as their name, address or place of work. Any individual could be a victim to this, however, women are more likely to be targeted than men. As there is stigma and embarrassment surrounding this act, many individuals will often stay quiet or adhere to the offenders demands in order to have the images removed.
Under the Criminal Code of Canada, section 162.1(1) deals with this offence. It states that it is a criminal offence to publish, transmit, distribute, sell, advertise or make available an intimate image of another person without that person's consent. Publication, etc., of an intimate image without consent is a hybrid offence. This means the Crown may elect to proceed summarily or by indictment, depending on the nature and severity of the offence, as well as when the offence occurred. Where the Crown elects to proceed by indictment the accused will face enhanced penalties upon conviction.
What is an Intimate Image?
Section 162.1(2) of the Criminal Code provides a definition of intimate image. Typically, this is a picture or recording of someone in which they are either nude, partially nude or engaged in explicit sexual activity. Usually, the circumstances for these images or recordings are that the individual made them under the reasonable expectation that they would be private. What truly encompasses an "intimate image" is a question of interpretation, as the Criminal Code specifies that if there is no depiction of explicit sexual activity, the individual must be exposing his or her genitals or breasts to fit the definition.
It is also important to note that an intimate image can be in permanent form, such as a printed or digital photo, or video, but can also be a disappearing image such as a Snapchat or Facetime call. If these images are kept and shared on websites, to other people, or are sold, then this is a breach of the expected reasonable privacy.
Internet Child Exploitation is a Global Problem
What are the Penalties for Revenge Porn?
This is a hybrid offence, and with that the Crown can choose whether they want to pursue the case by indictment or summarily. If the Crown decides to proceed by indictment, then the offender will face a maximum sentence of five years' imprisonment. If prosecuted by summary conviction, the maximum penalty is two years less a day. In R. v. Mikhail (2023), the offender made video recordings of the women at GoodLife Fitness for his own personal use and sexual gratification, but also spread videos which focused on the women's breasts and buttocks on Pornhub. The Crown proceeded with indictment. However, he was sentenced to 15 months in jail, followed by a two years period of probation.
This is a secondary designated offence under section 487.04 of the Criminal Code, meaning that the Crown can ask the court for a DNA order upon sentencing. Ultimately, is up to the court whether they issue the DNA order or not. Both the defence and the Crown can make submissions at sentencing of why a DNA order should or should not be made. In Mikhail, J.P.P. Fiorucci J. also ordered the Mikhail to provide samples of bodily substances reasonably required for the purpose of forensic DNA analysis, to be used in accordance with the DNA Identification Act.
Will I be a Sex Offender if I am Convicted of Revenge Porn?
Revenge porn, or the distribution, sharing, publishing, selling or other means of making available an intimate image or recording without an individual's consent, is a secondary designated offence under section 487.04 of the Criminal Code. This means that issuing certain ancillary orders, including under the Sex Offender Information Registration Act (or SOIRA) is not mandatory, rather it is discretionary. To place an offender on the registry, a Crown prosecutor needs to apply for a "SOIRA order", meaning the Crown has the discretion of asking the Court to issue the SOIRA order in a case dealing with revenge porn.
After this, the defence and Crown will make submissions on why the SOIRA order should or should not be made. Ultimately it is up to the court to consider whether they will issue it. In R. v. C.D.B. (2013), the case dealt with an incorrectly made SOIRA order that was to be for 20 years long. It was held here that the Court of Appeal of British Columbia had jurisdiction to review and correct the defective SOIRA order that had been made pursuant to section 490.012(1) of the Criminal Code.
Online Sex Offence are on the Rise in Canada
Can I be Sued for Revenge Porn?
Yes. A victim of revenge porn or whose intimate images have been shared can essentially take this matter to the police to have the accused arrested – potentially facing criminal charges, as noted above. However, in the civil sense, a victim can also sue the offender for damages. Several provinces across Canada, amended privacy laws to make it easier for victims to take civil action and sue perpetrators for compensation.
Both criminal and civil actions can happen at the same time. In criminal court, the standard to meet is "beyond a reasonable doubt", meaning the judge is almost certain that the accused committed the crime. In civil court it is only "on a balance of probabilities", which means more than likely (i.e., more than 50% sure). If the accused loses in criminal court, that decision could be used against them in civil court, since the standard of proof in criminal court is much higher than in what it is in civil court.
In a recent case, a Saskatchewan judge awarded $160,000 under new revenge porn laws. The Court of King's Bench in Saskatchewan ordered Daylan Heidel to pay his ex-partner $160,000, the largest sum ever awarded in a revenge porn case in Canada, for uploading nude photographs and sex videos of her (and other partners) to pornography websites.
Law Newbie is a free AI research assistant that can help you safely answer questions about criminal law.