importing drugs and weapons
Crime Statistics
Importing offences can take many different forms such as importing drugs, firearms, or child pornography. Importing firearms has also seen an influx of growth. Canadians buy more than 1,000 new guns per day, and almost every one of them is imported. Adding to the rising demand for guns, price inflation in 2022 also led to a boosting of the import value.
Statistics Canada indicates that firearm-related violent crime represent a small proportion of police-reported violent crime in Canada, accounting for 2.8% of all victims of violent crime reported by police in 2020.
Victims of Violent Crime involving Firearms in 2021
Recent Increase in Gun related Violent Crime
Homicides involving Guns in 2021
Homicides Involving Handguns in 2021
Frequently Asked Questions
Importing Offences in Canada
As mentioned, there are a few different importing offences, such as importing drugs, firearms and child pornography. Under section 103(1) of the Canadian Criminal Code, every person commits an offence who imports or exports either a prohibited firearm, a restricted firearm, a non-restricted firearm or any component or part designed exclusively for use in an automatic firearm. The last part however has an exception if the manufacturing or assembly of an automatic firearm is authorized by the Firearms Act or another Act of Parliament. The punishment here is imprisonment for a term not exceeding 10 years, with a minimum punishment of three to five years.
Further, under section 163.1(3) of the Criminal Code, every person who imports or exports (among other actions) any child pornography is guilty of an indictable offence and liable to imprisonment for a term of not more than 14 years and to a minimum punishment of imprisonment for a term of one year. The definition of the term "child pornography" is provided under subsection (1) of this provision. This offence is one classified in Canadian law as an offence "tending to corrupt morals."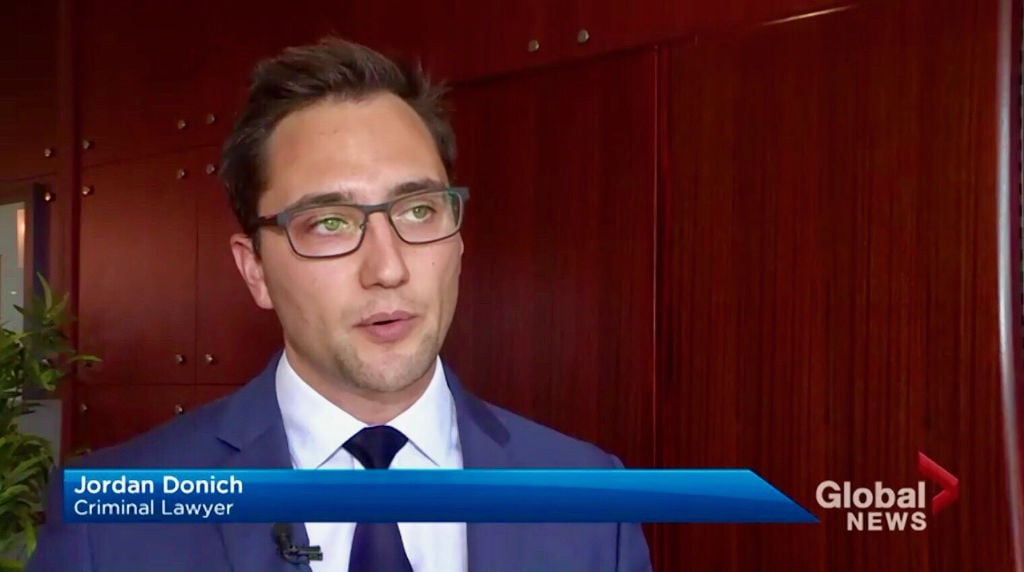 What is the Penalty for Importing Drugs into Canada?
When dealing with the importation of drugs into Canada, we look to the Controlled Drugs and Substances Act (the "CDSA"), and more specifically, section 6(1). This section reiterates that other than the authorized by the regulations enacted under the CDSA, no person shall import or export any substances listed in schedules I, II, III, IV, V or VI of the CDSA. These substances can range from opium to codeine, to barbital or even Hydriodic acid.
An important part here is that there are different penalties for different drugs based on the schedule they have been categorized under in the CDSA. The penalties regarding the import or export of drugs is noted under section 6(3) of the CDSA. Here, imprisonment can range from a term not exceeding one year, all the way to a term of imprisonment for life. This is reflected in the Alberta Court of Appeal case of R. v. Overacker (2005), where the Crown appealed an eight-year prison sentence, imposed on the respondent after he plead guilty to importing cocaine into Canada. The court stated "there would be no cocaine problem in Canada without the cocaine importer, acting as principal or as a courier", and concluded with by substituting a sentence of imprisonment for 12 years instead.
Can I Legally Import Guns into Canada?
In order to determine whether a gun can be imported into or exported from Canada, one must look to the Firearms Act. Section 35(1) deals with authorized exportation and importation. Here, a non-resident who doesn't have a licence, may import a firearm that is not a prohibited one, but there must be certain conditions present at the time of the importation. For example, the non-resident must be eighteen years old or older, they must declare the firearms to a customs officer and in the case of a restricted firearm, they must produce authorization to transport it. The customs officer must also confirm all of this in order to allow it.
This is reflected in case law as well. In the Alberta Court of Queen's Bench (as it was then) case of R. v. Luft (1996), the judge stated that because the accused was instructed to declare the firearms at customs, there was no mens rea (guilty mind) on the part of the accused to actually commit the offence. This showcases how integral the declaration and adherence to section 35(1) of the Firearms Act is.
Stages of the Criminal Justice System
How will a Conviction for Importing Drugs or Guns affect me?
In general, a conviction for importing drugs or firearms into Canada results in a sentencing handed down by the court with imprisonment based on the particulars. However, there is of course the negative stigma and societal abandonments that accompany this. For example, individuals will often face discrimination from friends, family and the community, resulting in a prejudiced tone and behaviour made towards them.
Possibly the most negative effect is the result of a criminal record, the effects of which are likely to stay with a person for the rest of their life. Further, a criminal record will likely pose challenges during the job search process. It has become more and more common, if not a standard practice, for employers to conduct background checks as a part of their hiring process, which requires filing for a criminal record check. Of course, while the actual hiring process should consider an array of qualities, it is of no surprise that a criminal record can considerably impact the final decision. Similarly, travelling would also be affected, as many countries, such as the US, would be hesitate or weary to let someone in when there is a criminal record on file. This is especially true for importing and exporting offences.
In addition, if an offender was caught importing guns, the court may make a mandatory weapons prohibition order under section 109 of the Criminal Code. There may also be forfeiture orders related to proceeds of the importing/exporting, or the product imported or exported itself. Lastly, a DNA order may also be made, although it is discretionary as well for both guns and drug importing.
Consequences of a Criminal Record
Can I be Charged with Importing Child Pornography into Canada?
Yes. As noted above, this would invoke section 163.1(3) of the Criminal Code. This offence is for the distribution of child pornography which includes importing. Typically, such an offence is carried out online, as images or videos are typically "imported" through the internet. This means that even if the data is sent online, from another country into Canada, the individual may still be guilty of importing child pornography. Similarly, if an individual had child pornography material in physical form (i.e., photos or a story) and they brought that material over the border into Canada, that would also be considered a crime.
This charge is an indictable offence with a maximum punishment upon conviction of a 14-year prison term and a minimum punishment of one year in jail. However, section 163.1(6) of the Criminal Code states that you cannot be convicted if you had a "legitimate purpose" for the child pornography, related to the administration of justice or to science, medicine, education or art.
For example, in R. v. Katigbak (2011), the Supreme Court of Canada looked at the accused's act of collecting child pornography based on his subjective belief that his art exhibit was enough to satisfy the legitimate purpose test, under section 163.1(6). The SCC ordered a new trial and reasoned that the [c]ourt of Appeal erred in two respects. First, it erred in its interpretation of the defence by relying on a community standard to determine if the risk of harm posed was "undue" within the meaning of s. 163.1(6)(b)" …and second, it "substituted its own views on the harm posed by Mr. Katigbak for those of the trial judge."
Law Newbie is a free AI research assistant that can help you safely answer questions about criminal law.