Defend Child LURING Charges
Crime Statistics
Child Luring charges are some of the most serious offences in Canada. As a general rule, the Crown is required to seek upper reformatory penitentiary time. Only in exceptional circumstances can courts deviate from this mandate. As technology has become more readily accessible, especially with young people, online sex offences against children have continued to rise.
Courts have been sending a strong message that anyone convicted of child luring will face significant custody and the sex offender registry. Statistics Canada collects data on the changing demographics associated with this offence.
Online Sex Offences between 2014 and 2020
Offences which were Child Luring
Incidents of Child Pornography
Recent Increase in Online Child Exploitation
Our Experience
The Firm regularly defends high-profile allegations of child luring, sexual interference and child pornography. These offences are aggressively prosecuted. Beyond the potential for severe penal sanctions, a conviction hosts a myriad of profound social, relationship, employment and travel consequences. We handle a number of sex offences, including situations where the solicitation of a minor on the internet or luring is involved. These investigations often involve the use of sophisticated police technologies and the use of forensic internet tracing tools. People often associated luring charges with the Dark-Net and private chatrooms, however, may cases are prosecuted on Locanto, Kik, Snapchat, Facebook and other popular social media platforms that cooperate with police. Many people are also charged who never actually physically meet the other person.
If you are charged with a child sex offence, you can expect to be placed on bail or sentenced with specific prohibition orders restricting your contact with children. Some of these conditions include places children may be or restrictions on internet use. If you have been charged or will be arrested for a sex offence, you should consider the implications of a publication ban during the proceeding.
The Firm regularly defends complex and sophisticated luring stings such as Project Raphael prosecuted in Newmarket. The police tactics used in these complex investigations are often borderline entrapment, where a series of messages are exchanged with an undercover operative initially posing as an adult. Responses elicited by the accused can then be construed and brought into evidence as an admission for seeking sexual services from a minor.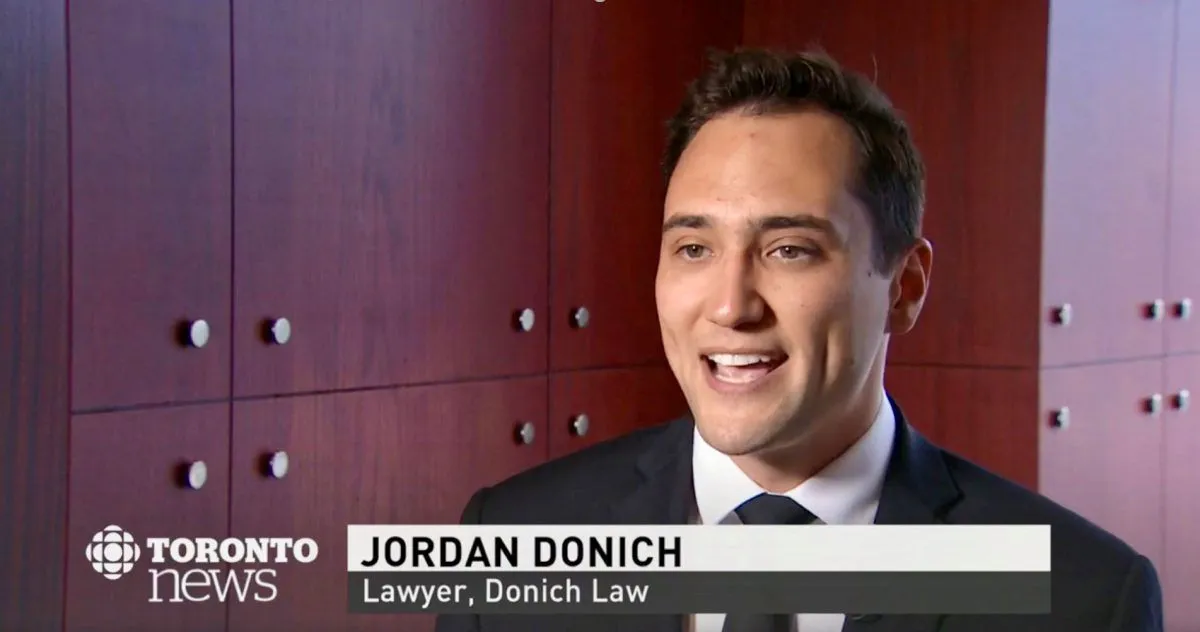 In 2021, the Firm represented an accused charged with one count of making sexually explicit material available to a child and three counts of child luring in R. v. P.E. [2021]. The accused was arrested after communicating with an undercover officer online for the purposes of engaging in sexual activity with a minor. The Firm brought an entrapment Charter challenge ultimately leading to the 3 child luring charges being withdrawn at the request of the Crown one week before trial. There are no plea deals with any online child exploitations charges, the accused was facing penitentiary jail time which is standard. Generally, any type of favorable resolution is achieved by attacking the evidence and investigative techniques used. In some circumstances, challenging the search warrant may also be an option, where the officers extract forensic data.
In November, 2016, the Firm secured a withdrawal of 9 sex offences against a TTC Driver charged with luring a child in its R. v. A.H. [2016]. The high profile case involved allegations that the accused was meeting the young person while on the job as a driver. The child's parents discovered the alleged relationship when her phone was searched. The Firm mounted an aggressive and united defence with counsel for the complainant. This significantly weakened the Crown's case and their ability to use evidence at trial. The damage to the case was sufficient to have all sex charges withdrawn and the matter resolved without any criminal record to the accused. His name was cleared and he was given a second chance.
Online Sex Offence are on the Rise in Canada
In the Firm's R. v. T.T. [2022], the accused was charged with 10 child sex offences. Some of the charges related to child pornography and child luring. He had allegedly been doing criminal behaviour for decades and was only recently caught by law enforcement. Police allegedly discovered old computer and cell phones used to commit the offences and smartphones for communication on social media platforms. The Crown was treating the accused as a dangerous offender because he allegedly lured children by pretending to also be a child. He was facing double digit penitentiary time given the large number of charges with mandatory minimums. The Firm was able to secure a withdrawal of nearly all charges by advancing a s.11(b) Charter argument associated COVID-19 lockdowns, delivering a favorable plea deal.
In 2021, the Toronto Police reported 365 victims of sexual violations under the age of 12. There was a total of 576 victims of sexual violations between the ages of 12-17. Child luring is often listed under "other criminal code violations" in statistics, and in the year 2021, the Toronto Police reported 13,927 cases of other criminal code violations. Statistics Canada reported that luring a child accounts for 77% of online sexual offences against children.
Law Newbie is a free AI research assistant that can help you safely answer questions about criminal law.




Frequently Asked Questions
What is Child Luring?
Luring a child is defined in section 172.1(1) of the Criminal Code. The Code says that any person who, by means of telecommunication (e.g. social media or text), attempts to commit an enumerated offence is guilty of child luring. Section 172.1(a) of the Code provides the list of enumerated offences that are applicable when the complainant is 18 years old. These offences include: section 153(1), sexual exploitation; section 155, incest; section 163.1, child pornography; section 170, parent or guardian procuring sexual activity; section 171, householder permitting prohibited sexual activity; sections 279.011, 179.02(2), 279.03(2), which are human trafficking offences; section 286.2(2) and 286.3(2) are related to commodification of sex.
Section 172.1(1)(b) of the Code lists offences that are applicable when the complainant is under the age of 16. These offences include: section 151, sexual interference; section 152, invitation to sexual touching; section 160(3) bestiality in presence of or by child; 173(2) exposure to person under 16; 271, 272, 273 are all sexual assault; and section 280 criminalizes kidnapping of a person under 16.
Section 172.1(1)(c) specifically enumerates that if an accused believes a person is under 14 years and lures the child for the offence of section 281, abduction of a person under 14, they have committed an indictable offence.
What if I Never Intended to meet the Child?
In many cases of child luring in Toronto, the accused may be having a conversation with someone who they believe to be a minor but is actually undercover law enforcement. It is not illegal to communicate with minors, but to communicate with them to incite criminal activity is an offence. Once the act is committed, and the suggestion of criminal activity is present, the offender could be charged. The intention of the offender does not matter. Any communication with a minor for the purpose of facilitating an enumerated offence is illegal.
In the Supreme Court of Canada case of R. v. Legare, [2009] SCC 56, the defendant argued that he had no intention to meet the child. The defendant had engaged in sexually explicit online conversations with a 12-year-old girl, but only engaged in dirty talk. The trial judge, though finding the defendant's conduct deplorable, acquitted the defendant on the grounds. The Crown appealed, and the Court of Appeal ruled the trial judge erred. The case went all the way to the Supreme Court of Canada, and Justice Fish, writing for the majority, rejected the defence's position that he had no intention to meet the child. A new trial was ordered.
What is Entrapment?
Entrapment is a defence for child luring. Entrapment occurs when an opportunity for a crime is presented by law enforcement, without the law enforcement having first reasonable suspicion that the person attempted or was engaged in criminal activity already. It is when authorities incite a person to commit a crime. The court cannot convict a person if they were entrapped by law enforcement.
The doctrine of entrapment helps mitigate unprofessional police or prosecutorial misconduct. Certain police tactics may not give the accused an opportunity to form independent criminal intent, which is a requirement for a conviction. The defence is allowed not only because of the injustice a conviction might cause, but so that the administration of justice remains credible and reliable.
Child luring offences are often caught in undercover sting operations, with officers posing as children. If the "child" reaches out first, and there is no reason to believe that the accused would commit a crime, then that is entrapment. The accused must reach out first for the indictable offence of child luring. The police must have bona fide proof that the accused was already engaging in criminal activity.
What Are Some Common Types of Disclosure?
Disclosure is a process where the Crown gives the defence all materials and information in its possession or control that is relevant to the case. This is based on the principles of fundamental justice that the defence deserves the right to know the case to meet and have the right to make a full answer. There are procedural documents associated with typical disclosure such as background checks.
Cases of child luring may have additional disclosure including text messages from the complainant's or accused's device. These messages are vital evidence and may be included in trial. Any gaps between communications would be provided by disclosure of further evidence or the complainant's statement.
Why Does Disclosure Take So Long?
Disclosure is a long and arduous process that can take a long time. First, the police will collect the evidence and open up a case file. As the crime involved misuse of internet and technology, a computer forensic expert will look through the device for conversations the accused believed he was having with underage girls. This process may take longer, as the police will have to get production orders or search warrants for data or go through the complainant's phone and extract the data. The accused may sometimes have a device that is password protected, which requires further expertise from the police.
The police will then deliver the information to the Crown. The Crown will undertake two processes: screening and vetting. They first screen the file to determine the current position on sentence if the accused were to plead guilty. Afterwards, they will vet the files, redacting any personal information that may be sensitive. This process is important to both protect the accused and victims. The process often takes up to several months for the Crown to complete.