Crime Statistics
Theft is a non-violent crime that can be categorized into Theft Over $5,000 or Under $5,000. Theft charges are some of the most common offences in Canada. People of all ages, demographics and socioeconomic status steal for various reasons. Theft is also committed by many law abiding citizens who are gainfully employed and simply make a mistake or poor decision. The behavior of stealing can also become habit forming, eventually leading to criminal prosecution, fingerprinting and other life consequences.
National Theft Under $5000 Charges in 2022
Contribution to the Crime Severity Index
Theft Over $5000 Charges in Canada 2022
Unfounded Incidents of Theft Under $5000 in 2022
Our Experience
While theft offences are typically considered less serious compared to many other criminal offences, being convicted of a theft offence can still have a negative impact on an individual's life even well after their conviction. When an individual is charged with a criminal offence they will have to attend court to resolve the matter either through a trial or by way of a guilty plea.
There are many different outcomes in a theft case once the accused has been found guilty. An individual may be sentenced to a period of custody in serious cases or cases involving a large sum of money or a breach of trust. They may be given a suspended sentence, where the court suspends the passing of a sentence and places the offender on a period of probation. The court may also grant either an absolute to conditional discharge, which is a finding of guilt, but does not result in a criminal record for the offender. In some cases, a withdrawal of the charge(s) is also possible. Hiring experienced legal counsel can help increase the likelihood of resolving a matter in a favourable way.
Donich Law has experience defending clients charged with a wide array of theft offences including shoplifting, retail theft and fraud rings, as well as more serious cases of theft and regularly obtain favourable results for our clients, including regularly resolving matters without a criminal record for our clients.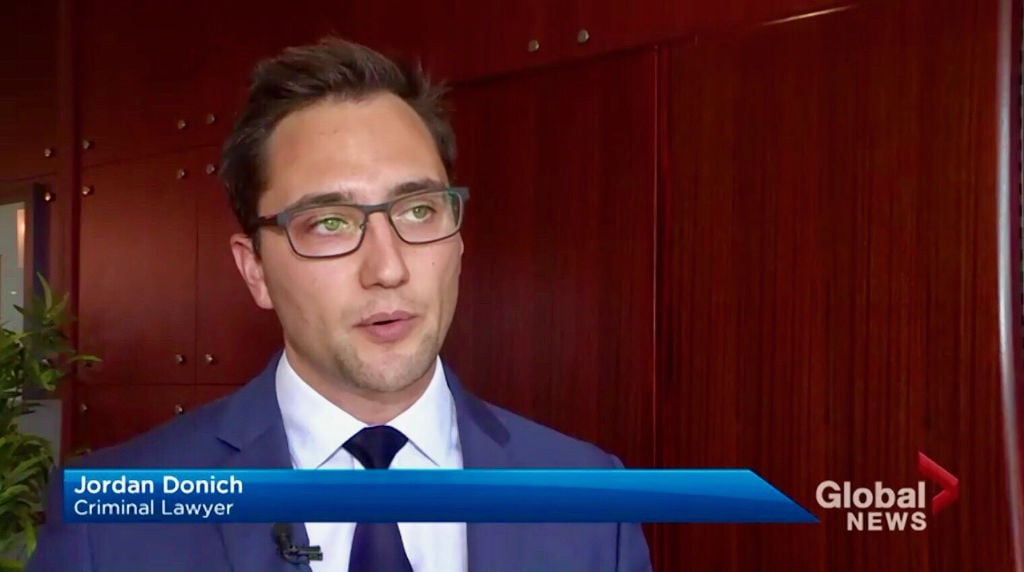 In 2020, the Firm defended a client accused of stealing from and defrauding Home Depot stores over a period of time in R. v. M.K. [2020]. The client was charged with 13 fraud and theft offences with the value of the alleged offences totaling roughly $5,000. The individual was caught after sophisticated loss prevention staff uncovered a theft ring inside their store and traced it back to the client. The Crown initially took a harsh position on sentencing given the number of charges and pattern of crime established by the accused. The Firm negotiated for a significant period of time before successfully resolving the matter.
Theft is commonly categorized into either theft under $5,000 or theft over $5,000. In 2021, Statistics Canada reported 194 incidents of theft of $5,000 in the municipality of London, Ontario. More minor thefts have occurred than theft over $5,000, as theft under $5,000 had 3,528 incidents in 2021 in London. The London Police reported 10,016 total cases of theft in 2021 in their Crime Statistics. Theft, as a non-violent and non-sexual crime, may be prosecuted by either indictment or summarily conviction. Often, the amount stolen in a theft is a great determining factor on the consequences of the case. It is important in theft cases to retain a lawyer immediately following an arrest.
Punishments for Theft Depend on the Value of Property
In 2020, the Firm represented a client who had been reported for theft by the Condo Board of the condominium he lived in the case of R. v. J.W. [2020]. The Condo Board had initially launched an investigation after a master key went missing from the front desk of the lobby of the building. Not knowing who had taken the key, the building made the decision to re-key all outside doors of the building for safety reasons. The cost of the work was over $15,000. After reviewing surveillance footage, the building discovered it was the client, a resident of the building, who had taken the key. They attempted to recover the $15,000 from the client and when they were unable, they went to police. The Firm engaged in several Crown pre-trials on the matter, convincing the Crown that the matter was a civil one, not a criminal one. The matter was withdrawn, and the client avoided reimbursing the Condo Board.
Theft from one's employer is among the most common types of theft in Canada. While the Criminal Code does not contain an offence specific to stealing from one's employer, this will be seen as an aggravating factor in any theft case. When an employer hires an employee, they place a certain amount of trust and authority in that person. Violating a position of trust or authority with the intent to commit any crime is aggravating. As a result, those accused of stealing from their employers are more likely to face more severe consequences including potential jail time if convicted. Further, having a record for theft may make it more difficult for an individual to obtain employment in the future.
How to Defend Theft Under $5000
In 2020, the Firm defended another individual accused of stealing roughly $30,000 from her employer in the case of R. v. E.K. [2020]. The accused was charged with theft over $5,000 which is a straight indictable offence. This means an offender will face more severe penalties if convicted. Police and the Crown alleged that the client had been consistently stealing merchandise from her place of employment along with another employee. The Firm uncovered evidence to prove that the client's manager had been the ringleader of the plot and had tried to pass blame on other members of the staff. As a result of this evidence, the charge with withdrawn.
In 2021, the Firm represented an individual accused of committing time theft in R. v. K.S., [2021]. The accused was charged with theft over $5,000 and falsifying employment records. Time theft occurs when an employee falsely collects wages for hours they did not work. This can occur in several different ways, including incorrectly punching in and out of work, gaining access to an hour log and make changes to it without authorization, or claiming to work hours one did not work. In this case, the client was accused of using his managers computer credentials to log into the company system and add in hours to his time sheet totally more than $15,000. The Firm presented evidence to show that the manager had provided his log in credentials and that the accused had worked the hours in question at home. The Crown ultimately dropped the charges.
Law Newbie is a free AI research assistant that can help you safely answer questions about criminal law.